Tetrasodium pyrophosphate
CAS No.
Chemical Name:

Tetrasodium pyrophosphate
Synonyms

SODIUM PYROPHOSPHATE;pyrophosphate;TSPP;SODIUM DIPHOSPHATE DECAHYDRATE;Anhydrous sodium pyrophosphate;pyro;SODIUM TETRAPYROPHOSPHATE;sodiumpyrophosphate[na4p2o7];tetrasodiumpyrophosphate,anhydrous;Nsc56751
CBNumber:

CB3394942
Molecular Formula:

Na4O7P2
Molecular Weight:

265.902402
MOL File:
MSDS File:
SAFETY
Risk and Safety Statements
| Manufacturer | Product number | Product description | CAS number | Packaging | Price | Updated | Buy |
| --- | --- | --- | --- | --- | --- | --- | --- |
| Sigma-Aldrich | P8010 | Sodium pyrophosphate tetrabasic ≥95% | 7722-88-5 | 500g | $46 | 2022-05-15 | Buy |
| Sigma-Aldrich | P8010 | Sodium pyrophosphate tetrabasic ≥95% | 7722-88-5 | 2.5kg | $212 | 2022-05-15 | Buy |
| Alfa Aesar | 013439 | Sodium pyrophosphate, anhydrous tech. | 7722-88-5 | 1kg | $63.6 | 2021-12-16 | Buy |
| Alfa Aesar | 013439 | Sodium pyrophosphate, anhydrous tech. | 7722-88-5 | 250g | $32 | 2021-12-16 | Buy |
| Alfa Aesar | A17546 | Sodium pyrophosphate 98% | 7722-88-5 | 250g | $32.7 | 2022-04-27 | Buy |
Tetrasodium pyrophosphate Chemical Properties,Uses,Production
Description
Sodium pyrophosphate, also called Tetrasodium pyrophosphate or TSPP is used in the laboratory as a buffering agent. The compound has been shown to be useful in the preparation of an EDTA-sodium pyrophosphate extraction buffer for microcystin analysis of soil samples. Tetrasodium pyrophosphate is an odorless, white powder or granules. It is used in water softener, buffering agent, thickening agent, dispersing agent, wool de-fatting agent, metal cleaner, soap and synthetic detergent builder, general sequestering agent, in electrodeposition of metals. It also acts as a tartar control agent in toothpaste and dental floss. In addition, it is used as a chelating agent in antimicrobial studies. It is also used as a food additive in common foods such as chicken nuggets, crab meat and canned tuna.
Chemical Properties
Tetrasodium pyrophosphate is a white crystalline powder or colourless crystals with the formula Na4P2O7. It contains the pyrophosphate ion and sodium cation. Toxicity is approximately twice that of table salt when ingested orally. There is also a hydrated form, Na4P2O7.10H2O.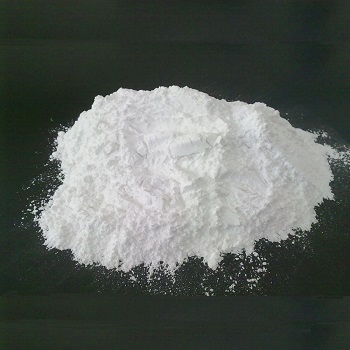 Tetrasodium pyrophosphate is used as a buffering agent, an emulsifier, a dispersing agent, and a thickening agent, and is often used as a food additive. It is widely used as an emulsifying salt (ES) in process cheese. Common foods containing sodium pyrophosphate include chicken nuggets, marshmallows, pudding, crab meat, imitation crab, canned tuna, and soy-based meat alternatives and cat foods and cat treats where it is used as a palatability enhancer. It is the active ingredient in Bakewell, the substitute for baking powder's acid component marketed during shortages in World War II. It is also used in some common baking powders.
Uses
Tetrasodium Pyrophosphate is a coagulant, emulsifier, and sequestrant that is mildly alkaline, with a ph of 10. it is moderately soluble in water, with a solubility of 0.8 g/100 ml at 25°c. it is used as a coagulant in noncooked instant puddings to provide thicken- ing. it functions in cheese to reduce the meltability and fat separa- tion. it is used as a dispersant in malted milk and chocolate drink powders. it prevents crystal formation in tuna. it is also termed sodium pyrophosphate, tetrasodium diphosphate, and tspp.
Uses
Pharmaceutic aid.
Tetrasodium pyrophosphate (Na4P2O7) is a non-toxic and biocompatible compound used as an electroactive media for exfoliation of the surface coating. It is also be used as an additive in the food industry.
Na4P2O7 can be used as an inorganic additive to improve the stability and electrochemical performance of redox flow batteries.
Uses
As a water softener; as a metal cleaner; as a dispersing and emulsifying agent.
Preparation
Tetrasodium pyrophosphate is formed when pure disodium hydrogen orthophosphate is heated to 500℃ for 5 hours. The product will contain better than 98 per cent Na4P2O7. Crystalline masses large enough for optical measurements are produced by heating in platinum to above the melting point of the tetrasodium pyrophosphate, 800°, and cooling slowly. Higher temperatures or longer heating times do not change the tetrasodium pyrophosphate, as this is the final product in the dehydration of disodium hydrogen orthophosphate.
General Description
Odorless, white powder or granules. Mp: 995°C. Density: 2.53 g cm-3. Solubility in water: 3.16 g / 100 mL (cold water); 40.26 g / 100 mL boiling water. Used as a wool de-fatting agent, in bleaching operations, as a food additive. The related substance Tetrasodium pyrophosphate decahydrate (Na4P2O7 0H2O) occurs as colorless transparent crystals. Loses its water when heated to 93.8°C.
Reactivity Profile
Tetrasodium pyrophosphate is basic. Reacts exothermically with acids. Incompatible with strong oxidizing agents. Decomposes in ethyl alcohol.
Hazard
Toxic by inhalation.
Health Hazard
Tetrasodium pyrophosphate (TSPP) is of low toxicity, but the dust may be irritating to the eyes, upper respiratory tract, and skin. Mild to moderate skin and eye irritation have occurred with acute exposure to the dust.
Safety Profile
Poison by ingestion, intraperitoneal, intravenous, and subcutaneous routes. It is not a cholinesterase inhibitor. When heated to decomposition it emits toxic fumes of POx and Na2O.
Tetrasodium pyrophosphate Preparation Products And Raw materials
Raw materials
chevron_left
1of2
chevron_right
Preparation Products
Related articles
Tetrasodium pyrophosphate appears as odorless, white powder or granules. mp: 995°C. Density: 2.53 g/cm3. Solubility in water: ....

Apr 26,2022
View Lastest Price from Tetrasodium pyrophosphate manufacturers
Image
Release date
Product
Price
Min. Order
Purity
Supply Ability
Manufacturer
2022-02-21
Tetrasodium Pyrophosphate

7722-88-5

US $0.80 / KG
1T
96.5%
30 tons
Hebei Dongdu Import and Export Co. LTD
2021-12-01
Tetrasodium pyrophosphate

7722-88-5

US $2.60 / KG
1KG
99.5%
5000kg
Hebei Crovell Biotech Co Ltd
2021-11-15
sodium pyrophosphate

7722-88-5

US $2.00 / KG
2000KG
99%
500ton/Month
Qiuxian Baitai New Material Co., LTD
7722-88-5(Tetrasodium pyrophosphate)Related Search:
chevron_left
1of4
chevron_right
pyrophosphatedesodium
jiaolinsuanan
pyrophosphatetetrasodique
Sodiumpyrophosphate,anhydrous
sodiumpyrophosphate[na4p2o7]
tetranatriumpyrophosphat
tetrasodiumpyrophosphate,anhydrous
victortspp
Tetrasodium phosphonato phosphate
Diphosphoric acid tetrasodium
Sodium Pyrophosphate(Anhidride)
SODIUM DI
Nsc56751
Pyrophosphate sodium salt
SodiuM Pyrophosphate Anhydrous FCC
SODIUM PYROPHOSPHAYE
Sodium pyrophosphate tetrabasic Vetec(TM) reagent grade, 95%
SodiuM pyrophosphate tetrabasic >=95%
Food Grade Sodium Pyrophosphate Anhydrous
DIPHOSPHORIC ACID TETRASODIUM SALT
DIPHOSPHORIC ACID, TETRASODIUM SALT, DECAHYDRATE
DECAHYDRATE TETRASODIUM PYROPHOSPHATE
TETRA-SODIUM DIPHOSPHATE
TETRA-SODIUM DIPHOSPHATE-10-HYDRATE
TETRA-SODIUM DIPHOSPHATE DECAHYDRATE
TETRASODIUM PYROPHOSPHATE
SODIUM DIPHOSPHATE
SODIUM DIPHOSPHATE DECAHYDRATE
SODIUM DIPHOSPHATE TETRABASIC DECAHYDRATE
SODIUM PYROPHOSPHATE
Sodium phosphate (pyro)
PYROPHOSPHATE TETRASODIUM
Sodium pyrophosphate tetrabasic anhydrous
TetraSodiumPyrophosphateFoodGradeAnhydrous
TetraSodiumPyrophosphateTechGradeAnhydrous
Tetra-SodiumPyrophosphate(Anhydrous)E.P.
sodium diphosphate tetrabasic
sodium pyrophosphate tetrabasic
sodium pyrophosphate, anhydrous, tech.
SODIUMPYROPHOSPHATE,ANHYDROUS,POWDER,FCC
phosphonooxyphosphonic acid
Sodium Pyrophosphate Tetra, 10-Hydrate
Sodium diphosphate tetrabasic, Tetrasodium pyrophosphate
sodium pyophosphate,anhydrous for food
anhydroustetrasodiumpyrophosphate
natriumpyrophosphat
phosphotex
pyro
pyrophosphate
SODIUM PYROPHOSPHATE, 10-HYDRATE
SODIUM PYROPHOSPHATE TETRABASIC DECAHYDRATE
SODIUM TETRAPYROPHOSPHATE
PYROPHOSPHATE INORGANIC
Pyrophosphoric acid,tetrasodiumsalt
TSPP
Diphosphoric acid, sodium salt (1:4)
Sodium pyrophosphate, 99%, for synthesis
Tetrasodium pyrophosphate ISO 9001:2015 REACH